Frederiksdalsvej 360, 2800 Kongens Lyngby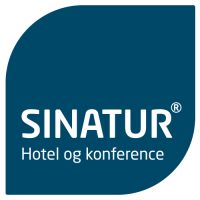 Close to beautiful scenery
Just beside the small river Mølleåen lies Sinatur Hotel Frederiksdal, which offers overnight accommodations in beautiful surroundings. The hotel lies between the two lovely lakes Furesø and Bagsværdsø, which means there is a lot of great scenery to explore. If you like shopping, Kgs. Lyngby is just a few kilometres away. Here you can visit Lyngby Shopping centre, Magasin and the city's more than 200 different stores. If you drive just 30 min. by car, you'll reach Copenhagen which has plenty of exciting sights. It is also possible to take public transport to both Kgs. Lyngby and Copenhagen from the Hotel.
Dining with a respect for nature
Satisfy your hunger and pleasure your sense of taste at our restaurant where we make it a point of honor to serve gastronomic experiences that stimulate all the different taste buds. Our chefs create the menu and the dishes with respect for the seasonal vegetables, and always use fresh local produce. We are the only hotel chain to be rewarded with the organic dining label in silver. This means that a large quantity of our food and drink is organic.
In summer, we open our delightful terrace, where you can enjoy your meal with a fantastic view of Mølleåen and the green scenery. The rest of the year you can see the seasons change from the inside – through the restaurant's large windows overlooking the beautiful scenery.
A hotel for any occasion
Sinatur Hotel Frederiksdal offers accommodations for meetings, conferences and short and long stays. The rooms are bright and furnished in the colours of nature. Most rooms have a view to Mølleåen. The beds are made with luxury duvet and pillows. Every rooms has its own toilet and bath, and free internet, TV, telephone, hair dryer and access to ironing facilities. Breakfast is always included when you stay at the hotel.
If you are holding a meeting, conference or throwing a party Sinatur Hotel Frederiksdal has the facilities for it. No matter the occasion, we have the right settings to create a day accommodating your wishes.
You are more than welcome to stop by the hotel – you don't have to stay for the night. We look forward to seeing you.